Name:
-Zeek Shimakamatsu
Nickname:
Zeeky
Age:
16
Gender:
male
----------------------------
Physical Information
Character Picture:
Spoiler:
Weapon Appearance:
Spoiler:
Soul Appearance: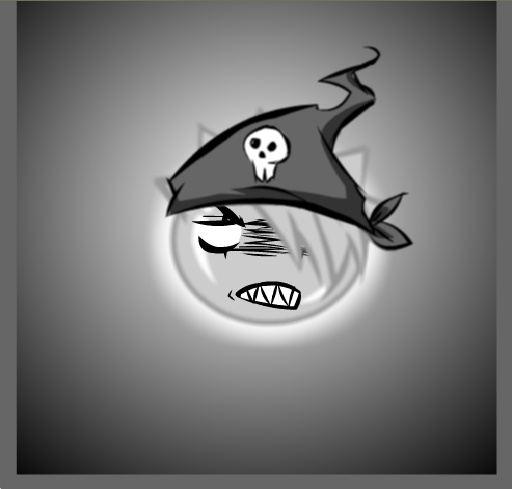 Description:
Height: About five foot nine, not really tall for his age.
Weight:well since hes 16 i would say about 180 lbs
Eye color:red look at the pic
Defining Marks:
(what stands out on your body. This doesn't need to be filled)
----------------------------
Abilities
- (Tell us what you can do)
-Transform into a Manriki-gusari
-use soul resonance
-.url=https://servimg.com/image_preview.php?i=6&u=16209208]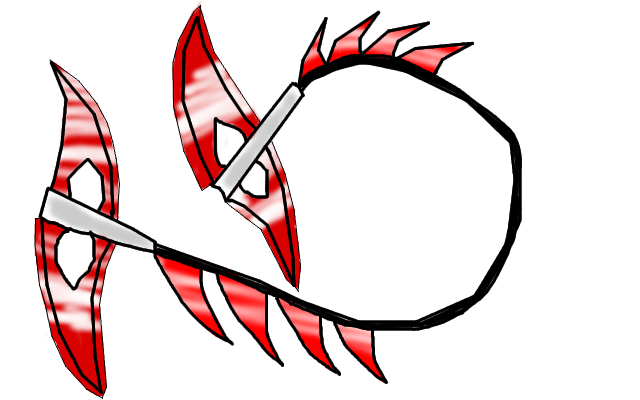 [/url]
When in this form it extends,bends cuts and causes extreme damage to anything it can hit. the weight is heavy to others except to the user of this weapon.
----------------------------
Mental State
Personality:
His personality is defined to what most people out there would consider, trashy, rude, pretty much a complete asshole when it comes down to the punch, though he can be nice whenever you get on his good side, almost nothing could possibly get on his good side and if your a girl then he will be annoyed by you if he is paired up with a female of any kind then he will disobey her to the highest degree.
Mentality:
Sane until driven insane.
----------------------------
History
It starts out as a bright light and then Bam here comes this little boy in the snow with nothing one except for a shirt and shorts, who knows when and where he came from or why he was there, some say he was just passing through the spirit world and the land of the living and just struck out and stayed there, he has the ability to transform into a demon weapon but thats from enrolling into the DWMA though that happens much later in his life.
As a child he was restricted from seeing his friends when he was in the orphanage due to the fact that he got into a fight and started to bite the kid and wouldn't let go no matter what, and turns out when the nuns attempted to stop him he would latch on to them and sink his teeth into their flesh causing deep wounds, then he would practically lose himself when he sunk his teeth into them and tasted the irony blood.
Death almost grabbed Zeek and took him away when he was left in the cold for a week with no food or water, he had to fend for himself with just a stick and a few rocks...No fire at all, this kid was almost taken out from the picture for good until someone came by and gave him a warm home; It was a female who was about nineteen, lived on her own and decided to take him in as her own child, then one day she just left him by himself and everything was missing from the house, just empty shelves and spaces and nothing in the fridge; its like she was never even there in existance, the house was condemed and abandoned....What madness?
The DWMA came into Zeek's life when he finally snuck around, there was this poster upon the wall and as the days he was still on the streets and in and out the homes, he still saw the posters; So he decided to just attempt to join, and there it was he passed the entry exam barely but he passed it and got in, and so forth his life now is continuing on from this point.
Sample Rp
From NRPG: A rainy day hovers over the silent hills of the land of fire and it seems that the price of fate calls forth a burning sensation towards the people of Konohagakure...But what calls for the burning sensation in criminals...Can we even call them criminals?..There isn't justice in just profound name calling.. Really in reality criminals are just normal people that are misunderstood and kept misunderstood until they crack....But doesnt name calling make us criminals as well?...Dont we all have some evil in side of us all? Zabi is one of those people who is considered a criminal in a way..Sure hes the Hokage but dreams that break into nightmares of a red haired girl running away from him when ever he wanted to speak was enough to drive him into insanity.
But only this time it seemed that his dream was very ominous this time...It was almost as real as if he was actually there running. His feet were heavy and he hugged himself in a way to show that he bore a pain...Not a physical or mental pain but yet an emotional pain...Something just so heart breaking..Was it because of Koori?...Was it his love for her?....This burning love he has for her..."Shes just a friend.." Zabi would just say normally..But what was she to him really...not even capturing his taste in women....Koori Hana was the total opposite of the girl that he wanted...The girl that he has now Lyria Hyuuga hopefully to be married by him but...Never the less...Koori was just someone Zabi had feelings for from the moment he layed eyes on her when he met her in the Ichiraku noodle bar....He never actually knew that this was a love for her.....But it was there...Nothing could actually be said at that present moment....Walking up to these stairs that lead down to a lower area where it stops at a white wall...Zabi stops and looks down."Hm...theres nothing there..." Zabi turns around and stops when he hears a girl giggling from behind him....Zabi turns around to see a red haired girl standing facing the wall..She speaks.'took you long enough big brother haha.' She turns around to look at him with black eyes and a long tongue lunging at him.
Zabi wakes up with the moon light shining on the side of his face. it had to be at least a few hours before the new dawn...Zabi looks down on his sheets to see that he had urinated on himself...But though he looked cold and cool from it...Its like he was in a trance...About to emotional lose consciousness in a split second..Zabi obstructed something deep in his mind from all the info that he had gathered from the end of the last year about Koori Hana...This time Zabi had tainted his fingers with the actual information,reports and newsletters all regarding about missing nins in the area. So forth Zabi found a report about a red haired girl that looked in her teens in the area of the madara and the first hokage statues stood at... Zabi got out of the bed and got himself cleaned up trying not to wake up the whoa house...Zabi stood outside on the balcony and tightens his Head band to make sure that the tie that he has with his village and with himself is on tightly. Zabi forms handsigns and uses the body flicker technique to appear in an area that he is most familiar with...Its still the valley of the end but it was a grave site of one of his friends...Actually is the site of a bird he nursed to health but later died from a bad storm...So Zabi buried the little bird that he was attached to...After giving the grave site a little bow Zabi started for the forest...Thunder could be heard from a far and it seemed like rain started but only a light drizzle.What lies in the middle of this forest?...