Name: Sachi
Nickname:
Age: 16
Gender: Female
----------------------------
Physical Information
Character Picture:
Spoiler:
Soul Appearance: (The appearance of your soul when seen by another meister)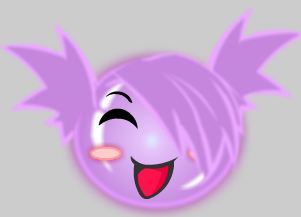 Description: (Also have 1 to 2 paragraphs for description)
Height: 5'3''
Weight: 100lbs
Eye color: Blue
Defining Marks: (what stands out on your body. This doesn't need to be filled)
----------------------------
Mental State
Personality: Friendly and Bubbly, Sachi is ready to help at any time. She tries to keep upbeat so others, and herself, don't feel down. There are moments where she is quite and thinks, but those usually don't happen around others.
Mentality: Stable
----------------------------
History
Sachi was raised by two parents, a human mother and a meister father. She stayed at home, with her mother, as her dad worked with Lord Death. Sachi looked up to him as a hero and hoped to eventually follow in his footsteps. One day, he didn't return. Sachi was sad, but with her dad gone, she learned to put on a brave face.
At age 10, Sachi entered DWMA to begin training as a meister and has been working ever since.
Sample Rp
(Ok so here is where you place an rp to show the interaction of your character to the rest of the world. Please make this fair in length but don't write a book, At least three paragraphs will be fine.)